07oct(oct 7)10:00 am08(oct 8)12:00 pmShamanic Astrology Day/Night Retreat
Event Details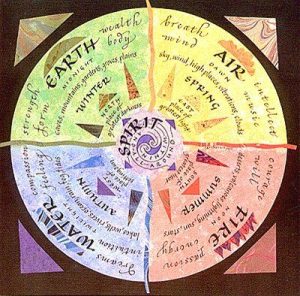 Learn about the cosmology of the remarkable time we're living in and how it relates to YOU and your personal natal imprint.
This day & night, deep-dive retreat will allow time to focus on the embodiment of your current life intent and to discover the foundation, tools and initiations that will assist and empower you to be guided along the path of the soul's journey.
As Above … So Below.
We begin on Saturday morning grounding into the space where we'll spend the day and night experiencing a new layer of self-discovery. First, we begin with cosmological understanding of The Great Turning of the Ages we're in and why Shamanic Astrology helps direct us to our unique place within this magnificent shift! After a yummy, nutritious lunch we continue bringing the "As Above" into "So Below" by seeing how the cosmos interacts with your personal astro "blueprint" from the moment you took your first breath on Earth.
The new insights gained from knowing more about the sky above us and more about the wholeness of your personal starry imprint are deeply meaningful and profound! Shamanic Astrology frees us from the "negative" definitions we've always heard about our "sun signs" (ie: "I'm a Taurus" or "I'm a Virgo," etc.) and empowers us to explore the many aspects of our Being. Participants of the first retreat received amazing new perspectives of their own personal energies and better inner-standing of the cycles of their lives!
The evening includes a nourishing dinner, followed by an outdoor sky talk to actually experience the concepts we discussed during the day. We then take an epic sound journey through the 12 signs as you fall asleep, slumber-party style, in the sacred space of the dome as the new awarenesses settle in.
In the morning, we rise at the perfect time to take a refreshing short hike to the Stone Circle on the hill. Overlooking the entire city of Phoenix as well as the Estrella Mountain range, we gather around the Circle to engage a 4-Direction Embodiment technique that helps us to comprehend how the Circle, the astrological chart, the Sky and the Earth is all connected.
A yummy breakfast is followed by a interpretation of the current initiatory cycles each person is experiencing and an open discussion of how we "Dream the Dream Forward" with a new outlook in the Great Turning!
This is an excellent opportunity for a group of friends or couples to come together for deeper understanding of themselves and each other!
So that there is plenty of time for each participant and for interaction, space is limited for this retreat … reserve soon!!
https://souloungeaz.com/product/shamanic-astrology-day-night-retreat/
Reviews from September's retreat:
"You did such a wonderful job with meals and class content and making me feel comfortable in your home.  Thank you.  I so enjoyed last weekend!" ~ Michelle
"I highly recommend learning from Lizzie. Her space is so welcoming, her presence so loving and secure. Lizzie was amazing at giving each participant her undivided attention, explaining Shamanic Astrology in a a way that resonated well. Lizzie meets each participant right where they are at and is masterful at guiding individuals to learn about their blueprint in this universe. Whether you have been on a spiritual path or not, I strongly recommend you invest in yourself and allow Lizzie to open your eyes and your heart to knowing more about your bright, brilliant self."
Krystal Love Muller, Energy Medicine Yoga® Teacher
"Thank you for this weekend … I am in awe of what you created for us!" ~ Elizabeth
"Thank you for the amazing weekend and wonderful insight!" ~ Nikki
Time

7 (Saturday) 10:00 am - 8 (Sunday) 12:00 pm
Organizer